Image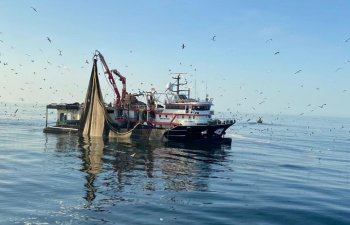 MarinTrust is happy to announce that the first production site from the Mauritanian small pelagic fishery has been accepted onto its Improver Programme: Atyfen SARL.
This follows a demonstration of compliance to the MarinTrust standard via an audit of the production site by a third party Certification Body (CB).
The Mauritanian small pelagic fishery was accepted onto the Improver Programme in October 2019 as the first accepted Fishery Improvement project (FIP) in Africa under the MarinTrust Improver Programme (see FIP profile here). This FIP is currently led by industry in collaboration with other local stakeholders.
Image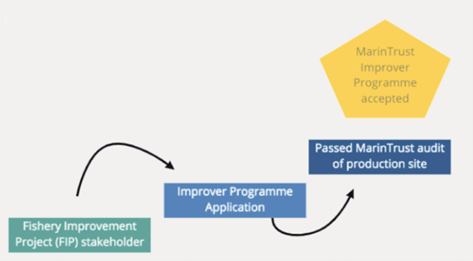 A production site wishing to use the MarinTrust Improver Programme claim must pass a MarinTrust audit for that site. Once a production site is accepted onto the MarinTrust Improver Programme, information on the site is listed on the MarinTrust website.
The site must then continue to comply with the MarinTrust audit requirements annually. The FIP they are sourcing from must also demonstrate continually improvements in line with their Fishery Action Plan (FAP). 
Image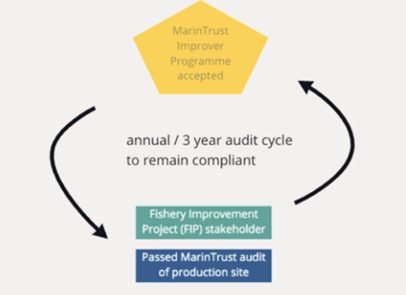 The MarinTrust Improver Programme follows precise criteria and scoring systems in line with the FAO Code of Conduct for Responsible Fisheries, focusing on:
​

stock status,

resource management strategy,

control and monitoring at sea and at unloading points,

impact on protected species and the environment,

and governance that meets the needs of the fishery and allows all industry stakeholders to participate.
"Effective fishery management is key to improving fish stock status. As we are celebrating Oceans Day, it is important to underscore the value of oceans for the life of more than three billion people across the globe. This year's Oceans Day theme "Revitalization: Collective Action for the Ocean" is particularly relevant, instrumental as it is to shape multistakeholder coalitions and take decisive steps, collectively, towards responsibly sourced raw materials", Nicola Clark, Impacts manager at MarinTrust, explains.
More on the FIP's history and objectives may be found here.
Contact:
Nicola Clark, Impacts Manager of MarinTrust
Photo credit: Hassan Doukkouk