We are committed to transparency, independence, impartiality and multi stakeholder participation.  Our governance structure is comprised of experienced  multi stakeholder representatives from both public and private sectors including academia, government, NGO's and the marine industry.
Governance refers to how we manage our organisation which includes how decisions are made, sources of assurance, rules, systems and procedures we have in place to ensure we act within our powers and carry out our responsibilities accurately.
MarinTrust has a robust governance structure in place to ensure successful management with defined responsibilities and functions, see governance structure below:.
Image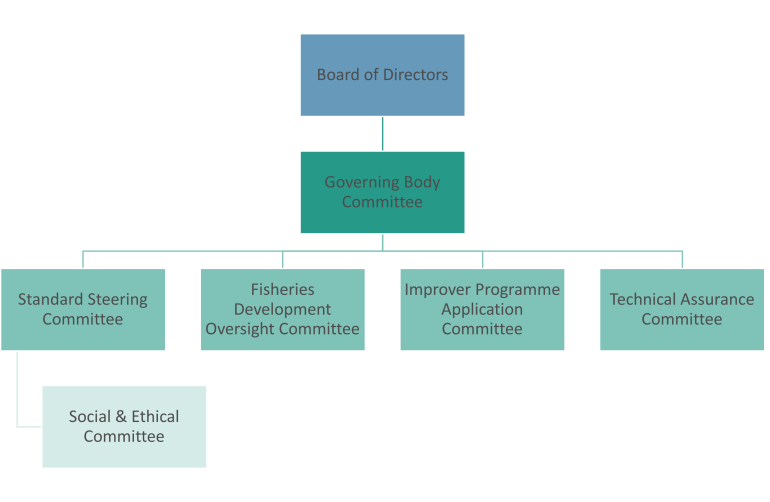 We have technical and objective based committees which supports the effective running of company by the Board of Directors and the MarinTrust Programme by Governing Body Committee. In assigning membership of each committee, MarinTrust ensures that individuals have adequate capacity, knowledge, and experience to fulfil responsibilities.  
The committees, each governed by its own Terms of Reference, include
The MarinTrust secretariat supports the work of the Board and all committees.
Our governance structure not only provides the assurance and credibility behind the development of our standards, but also ensures  that the standards, strategy, and decision making involve the opinions, expertise, and experience of multi-stakeholders and we have appropriate decision-making processes and controls in place so that the interests of all stakeholders are balanced.