The MEL system is designed to illustrate the actions MarinTrust take in order to realise the Statement of Change, to "Improve the global responsibility of the sourcing (incl. fisheries) and production of marine ingredients". The MEL consists of a Theory of Change,associated assumptions and MEL Plan, all of which are explained in detail in the outline document found in the downloads section. The MEL outline document aims to provide stakeholders and other interested parties with a clear description of what the MEL system is and what the MEL system entails. 
Benefits:
ISEAL membership - Access to ISEAL community, funding, technical support and peer-learning
Demonstrate the Impacts MarinTrust is having on the Marine Ingredient industry
Learn and adapt accordingly to ensure desired Impacts are achieved
Image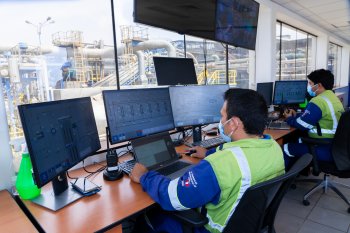 Objectives:
Traceability – Demonstrate credibility and transparency to stakeholders and interested parties, including;
Ensuring ongoing compliance with ISEAL's Impacts Code.
Enhancing  MarinTrust's credibility as the leading responsible Marine Ingredient standard
Increasing transparency of the success of schemes approach and impacts
Engagement – To seek engagement from stakeholders and other interested parties.
Performance – To track performance of MEL activities.
Improvement – To facilitate development and improvement for particular indicators of concern.
Communication – To communicate the findings of the data collection, analysis and evaluations.
Scope:
The scope of the MEL system has been defined as follows; 
Activities outlined in the Theory of Change (ie, Outputs/Inputs)
Assumptions that have been identified in association within the Theory of Change
Potential negative and unintended effects in association with the Theory of Change
The Outcomes identified within the Theory of Change
The Impacts identified within the Theory of Change
As the geographic scope of the MarinTrust programme, the scope of the MEL system is also defined as global 
Time boundaries for activities are aligned with those of MarinTrust resources available
Performance monitoring  though Outcome and Impact evaluations 
Annual reporting on the MEL system is carried out in order to identify improvements and areas that additional work is needed. The Baseline report can be found in the download section of this page and the subsequent reports may be requested by contacting the MarinTrust Secretariat. A summary of the results of these reports can be found in the MarinTrust Annual reports here. 
For any further information in relation to the MarinTrust MEL system please contact the Impacts Manager who is the principal person responsible for the M&E system at [email protected] or [email protected]. 
Procedures and opportunities for stakeholder engagement in the design and revision of the M&E system can be found here.